The 3 fixes needed to restore student visa integrity
In recent weeks Australia's international education sector has rightly faced scrutiny for its integrity problems.
Times Higher Education, The PIE, The Guardian and the Sydney Morning Herald have all run stories showing how the visa system is being misused.
There are three issues at play.
One is the 408 Temporary Activity visa (the Pandemic Event Work visa) which allows students with less than 90 days left on their visa to apply for a 408 visa allowing them to work in Australia for 12 months. Initially the visa was a targeted response, focussed on onshore international students, to help address the pandemic labour shortage. In the last few months there has been widespread anecdotal evidence of a significant increase in non-genuine enrolments in the ELICOS sector – with students enrolling in short ELICOS courses and thus being able to move almost immediately on arrival in Australia onto the 408 visa.
It has been mooted that this visa subclass will shortly be wound up, but no details are currently available on the Department of Home Affairs website.
The remaining two issues also require permanent fixes – and one is grabbing much greater attention than the other, running the risk that only one will be addressed.
The issue gaining the most attention has been the use of 'concurrent' enrolments to enable students to transfer to a new provider without studying for six months with their first provider and without making a formal request. The Sydney Morning Herald reports on a leaked Department of Education memo indicating that in 2022 there were 11,000 students who undertook concurrent study.
The final issue impacts a potentially far greater number of students and has existed in the system for some time. It involves students changing courses or providers without applying for a new student visa.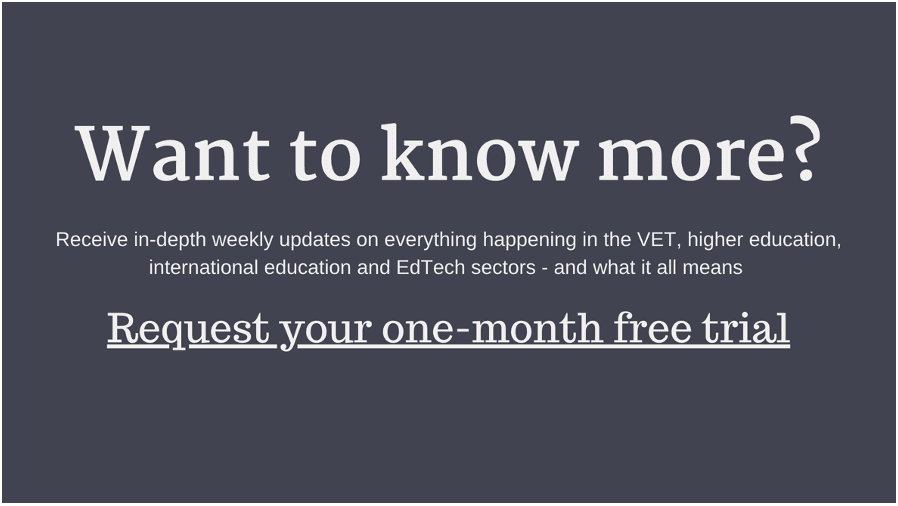 In Senate Estimates, officials from the Department of Education advised that 5.6% of students had changed provider so far this year, and almost 1/3 of higher education students had transferred to a VET qualification.
If 5.6% of students changed provider in 2022 that would mean almost 35,000 students potentially needed to reapply for a new student visa. If they did reapply and were moving to a less reputable provider (with a higher immigration risk rating) then the requirements they would need to meet to secure their new visa would be more stringent – making it harder and less attractive for non-genuine students to transfer.
To date I am yet to see any data on how many of the students who transfer providers each year are required to submit an application for a new student visa.
Below is what the Department of Home Affairs website says should be happening – all of the anecdotal evidence says it's not.
The sector needs to know – why not?