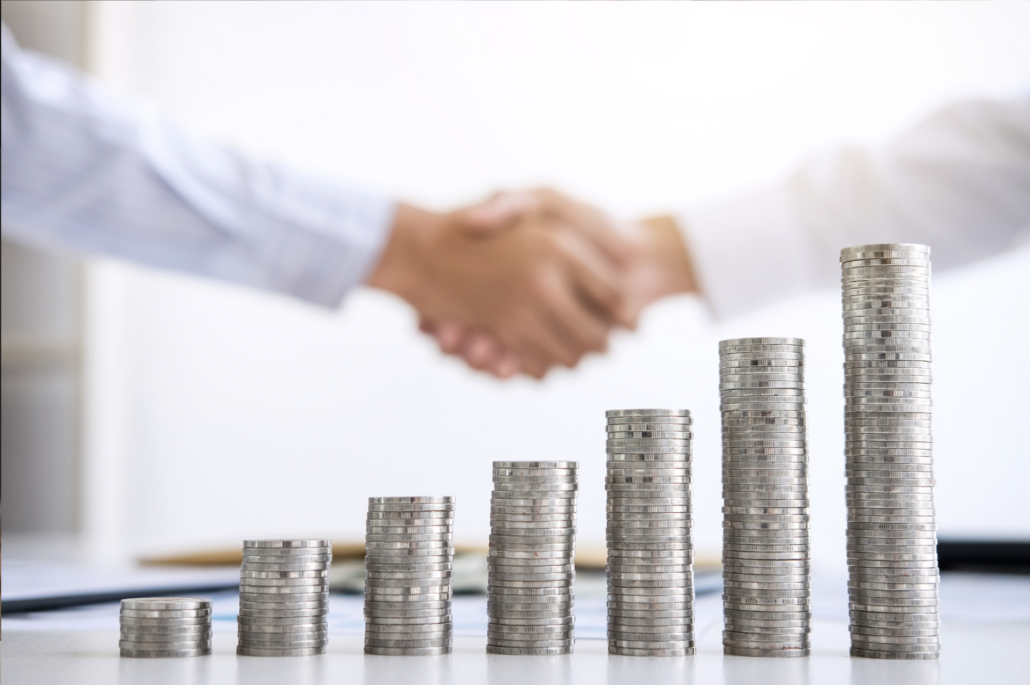 Government funding for VET in 2022 – and what about the VET Student Loans scheme?
The NCVER recently released its annual report on government funding of the VET sector.
The latest data shows a continuing redirection of funding towards TAFE and away from private and community providers – and that this shift was underway before Labor won government last year.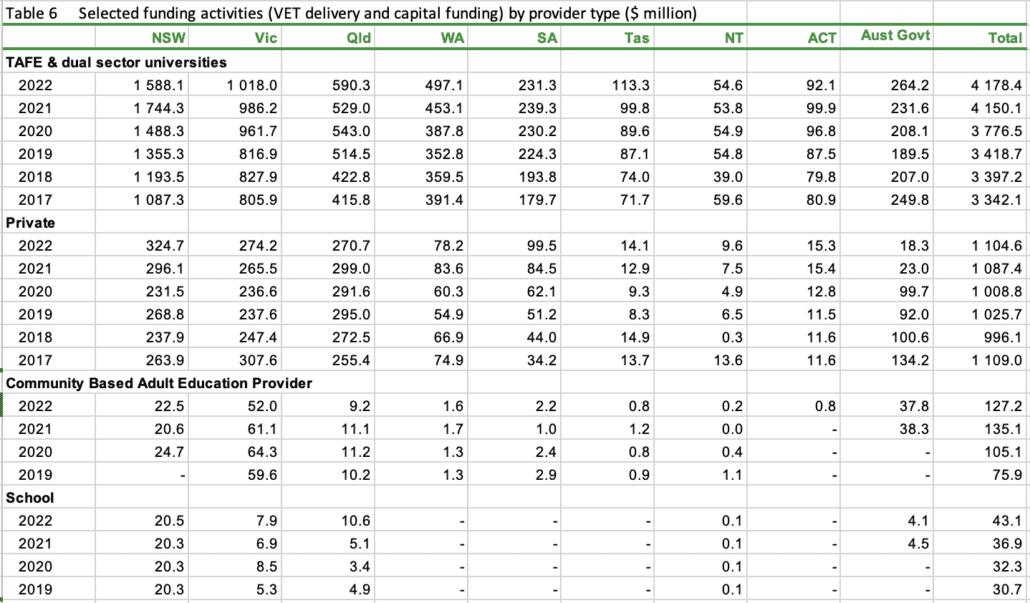 The data shows a distinct increase in government funding for TAFE Institutes and the VET divisions of the dual sector universities in all jurisdictions except the Northern Territory in the last six years (noting that for some provider types there is only four years of data available).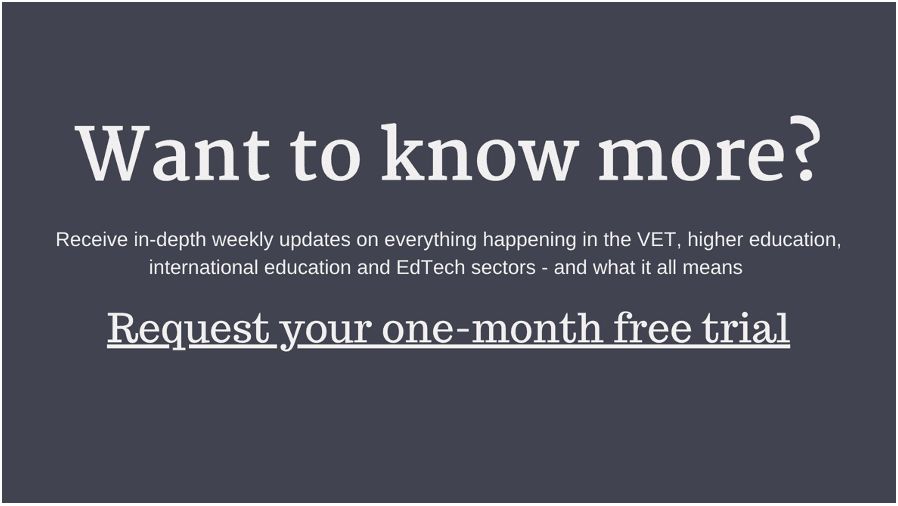 Private providers in South Australia experienced phenomenal growth (off the back of the former government's decision to prevent TAFE SA delivering popular courses in Adelaide except via traineeships). With that decision now reversed – funding will shift away from South Australian private providers and back towards TAFE SA.

Looking at the Australian government's direct funding to providers (through the VET Student Loan scheme) – there has been a 56% decline in funding available since the scheme commenced in 2017. While 2017 marked the shift from the VET FEE-HELP scheme to the new VET Student Loans – even from 2018 (when most VFH students had finalised their studies) there has still been a 25% decline in funding to providers and students through the VSL scheme.

The amount of VSL funding the Australian government provides to the sector sits outside the National Skills Agreement. What the Agreement covers are the 'cost sharing arrangements' for state-subsidised students (with both states and territories and the Australian government contributing funds towards the costs of loans not expected to be repaid by subsidised students). The Agreement also commits the Australian government to consult with states and territories on the courses which will be approved for VSL.
With the VSL scheme sitting mostly outside the Agreement, it is still unclear if the Australian government will look to restrict funding available to private providers through the VSL scheme ie ensuring 70% of funding goes to TAFE Institutes as per their election commitments and the commitment in the Agreement.
Detailed data on the VSL scheme's operation in 2022 has not yet been published – but in 2021 TAFE Institutes (and other public providers) received $124.2 million through the VSL scheme, compared with $133.5 million being paid to other providers.
That is TAFE Institutes received just 48% of VSL funds in 2021.
If they are to receive 70% of funding from 2024 onwards then, assuming the same level of funding in 2024 as the sector received in 2022, the Australian government will either need to shift $48m from private providers to TAFE – or increase the amount of funding available through the VSL scheme and provide all of the additional funding to TAFE students.